To see
this mailer in color, go to:
http://209show.com/209show/42610.html
TONIGHT ON TV:
ANGEL
in
UCB Secret Training Headquarters!
PLUS
THE MOON IS A DISCO BALL
premiere their new
THEME
SONG
plus they sing
BANANAS
ON THE GO!
ALSO
Behind the scenes of the making of


GIANT CANNIBAL GIRL FROM OUTER SPACE!
That's all TONIGHT on TV in Manhattan 2am ch. 67 or 85
Brooklyn 12 midnight ch. 56 or 69
~~~~~~~~~~~~~~~~~~~~~~~~
GOOD LUCK To RACHEL and TINA TRACHTENBURG
as they go on tour--
Rachel's new band
SUPERCUTE
is opening for
Kate Nash

on her North American tour right now!
Meanwhile, Daddy Trachtenburg,
Jason
, is staying behind in
NYC,
and is available to sign autographs Saturdays at the

4th Street Food Co-Op
.
That is, if you can wade through the crowd of fans
Claire
(below) draws each Saturday to the store!
~~~~~~~~~~~~~~~~~~~
TONIGHT LIVE IN MANHATTAN:
Monday, April 26, 2010
6:30-8:30 PM
Celebrate the Rites
of Spring yk10 with your hosts BIG MIKE and PUMA PERL
POETRY..PERFORMANCE...MUSIC...MORE???????????
Featuring:
Faux Maux - A talented
performance artist, actress and playwright, Faux Maux has performed and presented
her work internationally.
Cyndi Dawson - A wordrocker
who has performed, read, and published her work internationally. Her new book,
Outside Girl, will be published in 2010.
Babs Martin - Her
written works have appeared in anthologies, on-line publications, and magazines,
and her Rock-n-Word Trip recordings and CD's have been featured on radio shows
in the US and Canada. Babs is visiting all the way from Oklahoma - don't miss
her!
Future Lisa - Songwriter,
performer, spoken word artist, word rocker, she has produced 3 CD's - No Head
for You, Test Drive, and Clone.
Admission is Free!!!!!!!
Limited Open Mic Mini
Jam - come early to sign up!

Yippie Museum Cafe

9 Bleecker St (bet. Bowery and Elizabeth)

~~~~~~~~~~~~~~~~~~~~~~

COMING BAT-TRACTIONS: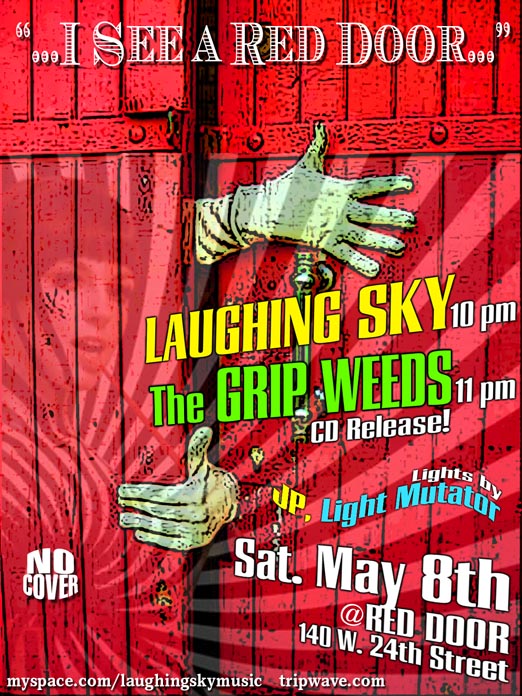 ~~~~~~~~~~~~~~~~~~~~~~~~~~~~

http://209show.com

http://angelyau.com

http://youtube.com/themoonisadiscoball